Renowned Artist and Caricaturist, Ken Fallin, recently created and released a new stage portrait for the play called Pageant. The Play started back in 1991 and was brought back to life this July 2014, and expected to last until October. It is a musical comedy that features men dressed as female contestants, otherwise known as drag, for a beauty pageant that takes place in the play.
Of course Broadway plays are no stranger to caricature art as Fallin, a Wall Street Illustrator, has done poster art for Forbidden Broadway, and a specific character portrait of Neil Patrick Harris on Broadway as Hedwig for the play Hedwig and the Angry Inches another show that recently appeared during April.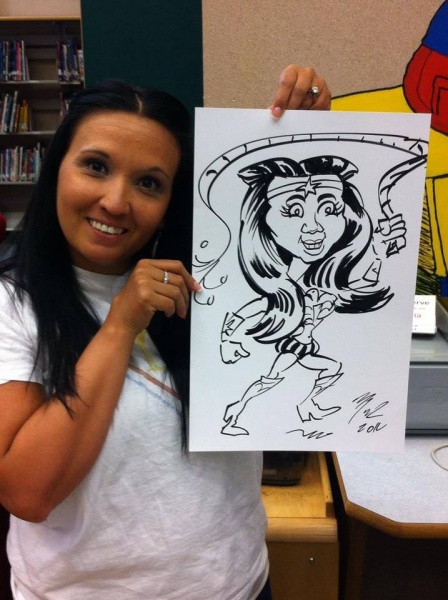 Unfortunately Pageant is not a Broadway show, but an Off-Broadway one, which means that it has the professional capacity, but is done in a theatre that cannot hold nearly as many people as a Broadway performance does. Still, this is now the second caricature that Ken Fallin has done for the LGBT inclusive plays both on and Off-Broadway. And it has been serving as a great way of exposure for those plays, not to mention the characters in the portraits that he created look even more fabulous with some cartoonish features added in.
Hopefully we'll see even more caricatures of various plays over the years as it is a great way of really touching on the characters as the characters rather than as the actors. It also gets more exposure for both the plays and caricature in general. Although this recent picture was for a comedy, some of Ken Fallin's other work does show that Caricature is not always for comedies, sometimes it is a great platform for serious plays and tragic ones.
Source: http://www.advocate.com/arts-entertainment/theater/2014/08/19/drag-beauties-pageant-get-caricature