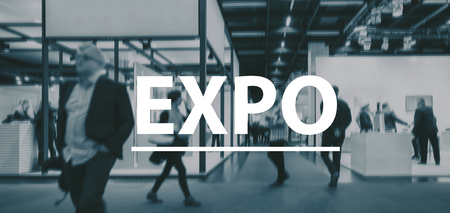 Right after the Denver Auto Show (3/27/19) and before the band Hozier performs (4/5/19) at the Denver Convention Center, there's the Smart Cities Connect Conference and Expo, held April 1 through 4. This event convenes leading technology and solution providers with city leaders. It's "where the smart cities community meets." What's more, guess who'll be there? Mark Hall Caricature Art will be at booth 623 from 1pm to 5:30pm on April 3rd!
Mark Hall Caricature Art will add some creative flair to a technology-focused event. Smart Cities Connect is put together so that meaningful content and connections are shared between community decision-makers and city leaders. The purpose of the conference and expo is to help accelerate the adoption of smart technology solutions, aid in problem solving, and amplify city resources for the betterment of cities, communities and their citizens.
The Smart Cities Connect Conference and Expo is a great place for networking and educational opportunities, complete with a focus on city leaders and their priorities. Basically, it's the rare time when the technology community gets together with governmental leaders and discuss "what's next" for their communities.
If you want to meet industry leading innovators, entrepreneurs, and enterprise leaders representing 150 world-class companies, universities and startups all in the same room– the Denver Convention Center– then attend Smart Cities Connect, and stop by booth 623 on April 3rd to see Mark Hall Caricature Art.
When Mark Hall attends trade shows, he can provide caricature drawings which take only a few minutes to complete. While people are getting their drawing done, that's the opportune time for a booth exhibitor to discuss what they're selling with that person. Having a caricature artist like Mark Hall at your trade show booth helps break the ice with booth visitors and can keep them engaged and talking for a longer period of time than, say, offering them a free pen.
Did you know trade show and promotional event digital caricatures are drawn full color on an iPad in just 6 minutes? 4×6 print outs are available on location. Meanwhile, subjects can watch their caricature being drawn on a large monitor. Drawings come with a plastic sleeve and a lanyard to wear. Company branding is optional. For more info, call 720-312-1220.