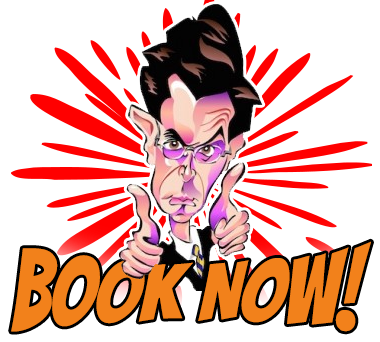 At Mark Hall Caricature Art, we like to think that the summer is meant for the soul, really peeling back the onion of who you are as a person and seeing the ticking alarm clock of your entire being. Do you really know the beating heart that is buried deep inside you? That is the role of caricature, to bring out whatever you have on the inside and to the forefront, into the limelight.
With summer here, there will be many celebrations you'll be having, whether it's a wedding reception, a graduation party, or something as simple as a cookout with friends, the following months are meant to bring out the best in you, to bring out your best characteristics and have them shine in the summer sun or the summer moon, especially if you're a night owl.
Bring me on as a caricaturist at your next event and I'll bring out the best of what you are. Summer is for having fun, but it's also meant for you to know who you are as a person, and I'll help in that quest. These illustrations are meant to highlight the qualities of you that you may keep hidden from the world, from your friends, from your family. It's time to let the real you shine, and there's no better time than now.