Many people these days are trying to shake up their wedding receptions by making them fun and unique for the guests. Photo booths and costumes are very popular these days for the guests to make their own memories and dress in a ridiculous way. What if instead, you hired a professional caricature artist?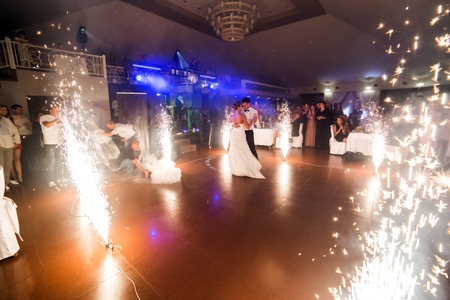 The Benefits
Typical weddings consist of just a reception with a dinner and then dancing of course. A better option would be to add a caricature artist to your reception for your guests to take home a caricature of themselves as part of the party favors. Some people aren't dancers, and they usually end up sitting at their table the whole night. Get them up and out of their seat by hiring a professional like Mark Hall Caricature Art!
Some benefits:
Unique for weddings
Party favors
Guests can interact
Memorable and funny
Mark Hall Caricature Art
Mark Hall is a professional caricature artist who specializes in events, digital drawings, weddings, parties, and more. He will provide an interactive experience while strolling through the reception. He also provides caricature art after the wedding photos are done.
If you'd like to choose your favorite photo from the wedding and send it to him, he'll create a caricature out of it.  Caricature art is great for the reception and great for party favors.
Caricature art is unique in that it is done quickly.  It's a cartoon-like portrait of a person, which can be very amusing and funny.  People are drawn to this because the piece portrays and exaggerated expression of the subject.  They are fun and unique, and they capture people's emotions in a different light.
Mark Hall Caricature Art specializes in caricature art for events and parties, weddings, trade shows, digital drawings and more! You can shop for art online and book appointments, as well as book on-location drawings. Contact Mark Hall Caricature Art at 720-312-1220 today if you're planning a wedding reception.