Weddings are big moments. So why not include some big art in documenting it? Caricature art is becoming more and more popular as brides, grooms, and everyone involved in planning strive to set their ceremony, proposal, and reception, apart from the masses.
One of the great ways to incorporate a caricature artist into your matrimonial experience is to have them help in documenting your proposal. Whether you have a picture from the question, or if you'd like the artist to participate, we can make it happen. Having an artist recreate the moment is a creative way to memorialize the event.
For the actual wedding, the artist is not only a source of entertainment, but also a great way to give personalized favors to your guests. In the age of the photobooth, Instagram, and Facebook videos, having a living person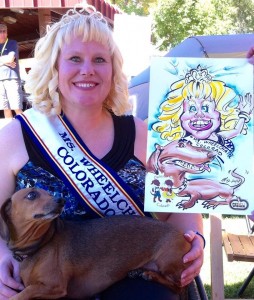 interacting with and documenting not only your guests, but also the vibe of the entire experience is a novelty.
Just be sure that if you do choose to use a caricature artist, you've got a space set up away from the DJ and the dance floor. There is likely to be a queue and getting information from guests can be difficult if the artist's hearing is impeded by the rest of the reception.
You may also choose to do some pre-wedding portraits of the bride and groom to be on display at the wedding. And portraits aren't the only way to go! Caricature artists can also customize borders for invitations, create banners, and help with other DIY touches.
If you want something a bit different at your event, contact Mark Hall Caricature Arts today! We can't wait to get started.