There are plenty of people who discredit art because they don't believe it's a real career.  This is simply false. Art takes talent and hard work just like any other profession.  You may not be performing surgery or defending an innocent person, but it's still hard work in the end.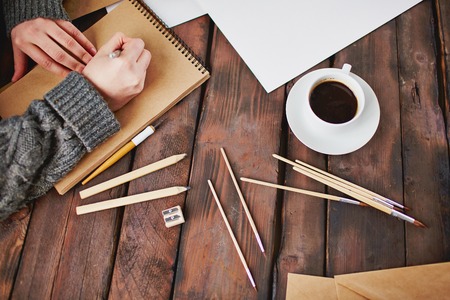 Hobbies turn into work
You may start an artistic hobby to get away from the stress of your day job.  This is definitely a great thing to do, but it can become overwhelming as you continue to do it.  Many creatives start out slow and turn their hobby into a lucrative career. Why is this? Because it is hard work.  Just like any other profession, to make money, you have to put in the time and effort to hone your talent and advance your skills in that art.  It's no joke.
Struggling to make a living
An artist holds all the weight on their shoulders when it comes to honing their craft.  Making a living off of your art is extremely difficult because so many people don't appreciate the art for what it actually is.  It takes time and effort to create it, which mean it should be appreciated, even though that's not the case. At first, artists will struggle to make money, and that is why exposure is so important.  You may see paintings, drawings, and photographs hanging on walls in businesses and restaurants.  Many of these pieces could have been given to them for free just so the artist can get some exposure.
It's a lifestyle
Not only can it be another job, it's a lifestyle. Artists put so much thought and purpose in what they are doing, it makes it even more valuable.  Every painting, drawing, caricature, and photograph has to be perfect to them. People don't realize how much time and thought it takes. Caricature art is even more strenuous considering it's live.  Caricature artists like Mark Hall creates caricature art, which takes discipline and skill to do.  The pressure is through the roof, and when it is all said and done, that's hard work and should be thought of as more than a hobby.  It's a job, a career, a lifestyle.
Mark Hall Caricature Art specializes in caricature art for events and parties, weddings, trade shows, digital drawings and more! You can shop for art online and book appointments, as well as book on-location drawings. Contact Mark Hall Caricature Art at 720-312-1220 today if you're planning a birthday party that you want to be remembered by the birthday person and their guests.