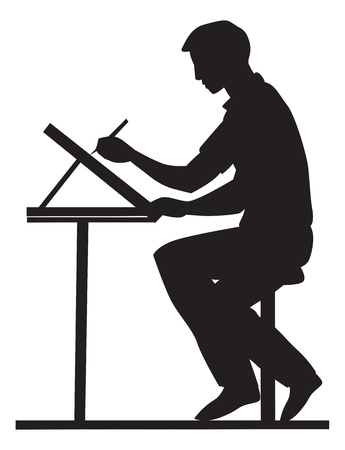 If you've ever seen Mad Magazine you've most likely seen the work of Mort Drucker. He became famous for his Mad Magazine film and TV parodies– caricatures that spanned the pages of the venerable mag from 1956 through 2011. Drucker drew over 500 titles for Mad alone! Meanwhile, he also drew war comics for DC as well as celebrity comics based on Bob Hope and Martin & Lewis. And in the 1980s, he co-created a political newspaper comic called Benchley, making him one of the most well known and respected caricature artists in the world.
Early Life
Born in Brooklyn, NY, in 1929, Drucker initially showed an interest in sports. After high school, though, he turned his attention to the arts, deciding to study greats like Norman Rockwell, Al Hirschfeld, and Charles M. Schulz. Drucker landed his first job as a comics artist in 1947. He did a little bit of everything, from retouching drawings to trying his hand at creating comics of his own. Interestingly, he tended to work in black-and-white. Why? Well, he never owned crayons as a kid, so he wasn't used to having colors to choose from! Eventually, though, he got used to working with colors, especially when Time Magazine asked him to design a cover in the mid-1950s.
Mad Magazine
In 1956, Drucker joined Mad Magazine, and his first work in the magazine appeared in issue #32– April 1957. Between 1959 and 1961 he "realized his destiny," which was illustrating spoofs of films and TV shows, like Perry Mason and The King & I. These parodies became a selling point for the magazine, helping make it quite popular.  For the record, some of Drucker's famous film lampoonings included Dirty Harry, Planet of The Apes, The Exorcist, Jaws, Rocky, Rambo, Jurassic Park, and the first Harry Potter movie. TV shows Drucker drew parodies of included Batman, Star Trek, Dallas, Seinfeld, Friends, The Sopranos, and Prison Break. Out of all his drawings, it has been said Drucker was most proud of his take on The Godfather.
Impact on Other Caricature Artists
As a caricature artist, Drucker received a great compliment from Nick Meglin, who said, "Drucker is able to caricature somebody from the back and you'd still be able to recognize him."
Mort Drucker was great at capturing people's personalities through the way he drew them. More than just how they looked, he captured the way they moved and talked, too. He remains one of America's most famous and respected caricature artists of all time.