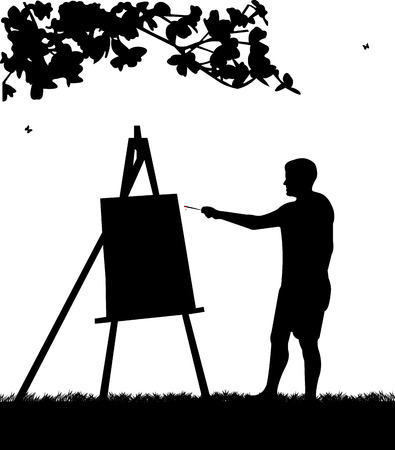 Here's another caricature artist you should know about: Ralph Steadman. Born in 1936 in England, he started as a cartoonist with his first professional work published in the Manchester Evening Chronicle when he was 20-years-old.
Deciding he wanted to learn more about the technical aspects of drawing, Steadman enrolled in college where he met his mentor, Leslie Richardson, who taught drawing. Eventually he found the demands of drawing cartoons for newspapers to feel restrictive, so he began to pursue a more provocative style with his drawings.
Chief Illustrator for Hunter S. Thompson
In 1970, after drawing for several children's books, Steadman got his really big break when he met Hunter S. Thompson at the Kentucky Derby. Thompson was known as a maverick journalist, and together with Steadman the pair started and popularized what became known as "gonzo journalism." This is where the journalist doesn't just cover the story but becomes the story. Thompson was essentially a celebrity journalist, and the artist who would draw caricatures to go with his words was Steadman, his chief illustrator. If you look through old Rolling Stone magazines from the 1970s, you're likely to see their provocative work.
Vineyard Artwork
Later on in life, Steadman became known for producing hundreds of artworks regarding vineyards and wine. He wrote his own books about topics like wine and whiskey. After producing some theater sets for various productions, he illustrated books about endangered birds and animals.
Modern Work
Most recently, Ralph Steadman produced some portraits for the cult TV show Breaking Bad. You can see those on its special edition DVD and Blu-ray.
As a famous caricature artist, his life is documented in the 2012 film "For No Good Reason." You can also see his work collected in the book "Proud Too Be Weirrd."
A Unique Style
If you had to sum up Steadman's style, it would include words like slashing and splattered as well as horrors and nightmares. His style worked well with Hunter S. Thompson's unique approach to journalism.
Having illustrated dozens of books over the years, you can find his work in "new" versions of Alice in Wonderland, Treasure Island, Animal Farm and Fahrenheit 451. Also look for his work in books about Sigmund Freud and Leonardo da Vinci.
Even today, Ralph Steadman is still active, with work found in the New Statesman, The Independent, and the New York Observer. Once an artist, always an artist, right?