Art is an amazing thing. In all of its mediums, artistic expression has always been one of the most important fixtures that we have in our everyday lives. Art not only gives us beautiful images, but it has a way of imprinting itself in our brains while also influencing the way we live and how we see life.
Art doesn't only influence our own lives, but it has a way of affecting American society as a whole. Few intellectuals understand the firm hold that art has on society like Patricia Johnston, editor of "Seeing High and Low: Presenting Social Conflict in American Visual Culture."
Her book is full of essays that play with the idea that all forms of art, from fine art to popular art, have played a serious role in showing us the social conditions of any given time, as well as influencing the people's feelings regarding these circumstances.
Her book features many strong examples of her theory in a variety of case studies.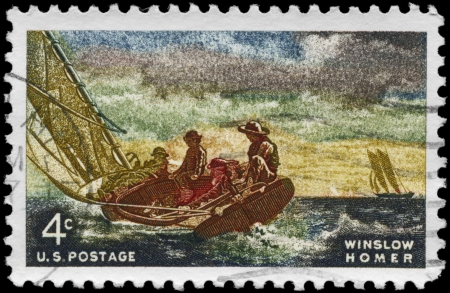 One of the most prominent examples is a comparison between two pieces. In one, Winslow Homer's "Trooper Meditating Beside a Grave" (1865), a soldier stands near a gravestone wearing a suit that is clean and seemingly unaffected by the filthiness of war. In contrast, other war-inspired photographs show many soldiers deceased on a war-torn battlefield.
These examples are meant to show the different interpretations of war that people in American society have.
As a more familiar example, political caricatures have long entertained us with sometimes warped views of modern day politics through the eyes of satirists. These drawings are often representative of how the citizens see and understand war and politics.
There is no better way to embrace the importance of art than by including the visual magic of caricatures as part of your event. Caricatures don't always have to be presidents and politics; these fun drawings can also be used to celebrate birthdays, weddings and other occasions as well.
Have Mark Hall bring a bit of artistic culture to your next big event with his on-site caricature drawings. He specializes in all sorts of celebrations, from office parties to trade shows, and his exciting art never disappoints. Give him a call at 720-312-1220 today and make your next event one to remember.