It definitely seems like caricature art, celebrities and dining is a combination which is incredibly powerful. We've discussed renowned establishments which feature a good deal of art which represents the personality of many great stars of stage and screen before on the Mark Hall Caricature Art Inc. blog. Today, we wanted to honor one restaurant which is ending a longstanding tradition as it transitions to a new phase of its history.
As this article published by The Hollywood Reporter explains, dozens of celebrity images will be ripped from the wall of The Palm Restaurant in West Hollywood. When the restaurant reopens in Beverly Hills in November, these famous pictures will not be moving with the business.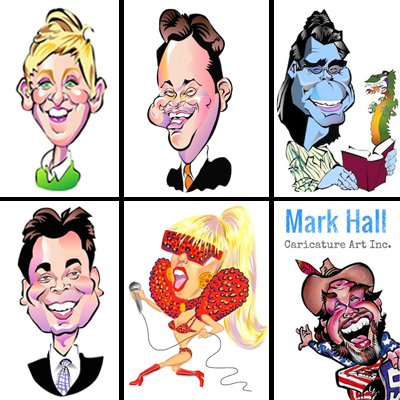 The list of celebrities appearing on the walls of The Palm is a veritable who's who of the film industry over the past century and includes Jack Nicholson, Barbara Eden and Johnny Carson. According to the restaurant's owner, the idea is to start fresh in the new space. Caricatures and drawings of celebrities will still be welcomed, but the old images will be cut down from the walls in October and mailed out to the actual person featured in the image or family.
The power of representative art is very apparent in this case. No one doubts that the new location for The Palm will have its walls covered with these works in the near future. By starting fresh, the restaurant's owner has the ability to reinvent the interior space of the establishment without offending anyone who may not have fit on the new walls. He can also encourage a great deal of new artwork for the Beverly Hills location.
When you and your friends are looking to have a good time, caricature art can be a great way to laugh with others and at yourself. Mark Hall Caricature Art Inc. will help you find a great deal of good-natured fun at your next event or get-together. Call us today if you're looking to schedule some family entertainment in the area of Denver, CO.