When it comes to improving your skills on a particular art, it's pretty obvious that it takes a good amount of consistent practice. You have to have discipline in order to get better.  Practicing once a week is not enough to improve your skills. Especially with drawing and art, it takes everyday practice to get better.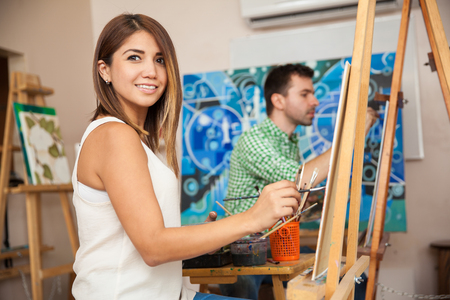 Art Class
You may hate classes. You may be better than most people in the class, but don't put that thought in your brain. It can be extremely important to improving your skills by taking a class. This gives you a consistent routine, which will give you the chance to practice your skills with other aspiring artists or hobbyists. There's a sort of community and growth within and art class that will ultimately make you a better artist.
Research and Learn
Another thing to consider is researching other artists that inspire you. Learn about their story, what kind of drawings they did, and techniques they did. Look up their work, print them out and post them all over your walls.  Study these consistently and discover some new techniques that you may take up to improve your skills.
Challenge Yourself
This is the biggest component to becoming a better artist and drawer because if you're challenging your skills, stepping out of your comfort zone with different type of drawing techniques, you're allowing yourself to attack those weaknesses and improve upon them. This is a big step in becoming a better drawer because you're opening the door to a variety of different drawing types that will broaden your skillset.
Mark Hall Caricature Art specializes in caricature art for events and parties, weddings, trade shows, digital drawings and more! You can shop for art online and book appointments, as well as book on-location drawings. Contact Mark Hall Caricature Art at 720-312-1220 today if you're planning a party, wedding, or any other event.