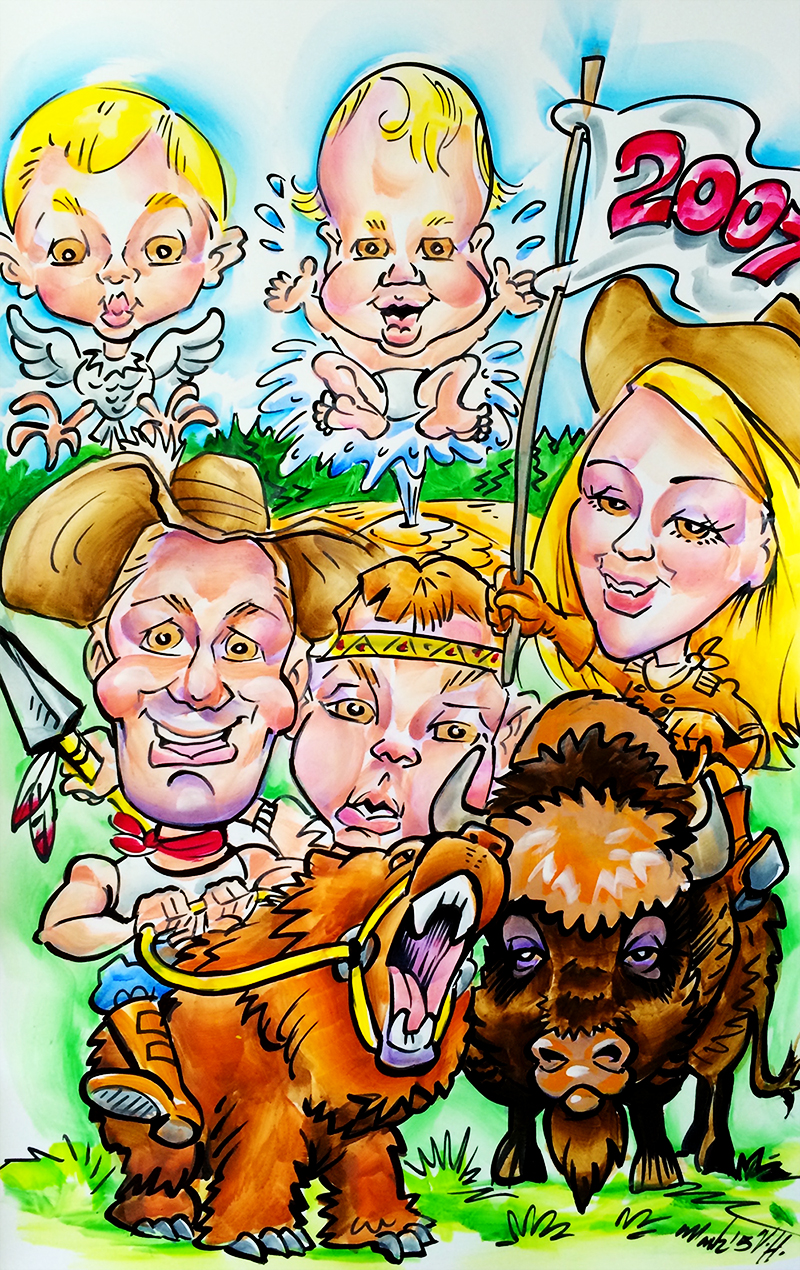 This year, create a family portrait that not only records how much your family has grown up, but what your family's been up to! The possibilities of caricature family portraits are absolutely endless, because caricature not only captures physical traits of family members, but personality traits as well. Here are a few of our favorite settings and ideas for a family portrait that stands apart.
Did your family take a vacation that your kids will be talking about for years to come? Set your portrait in a caricatured location that you've visited recently and share it with friends and loved ones. This works for newly married couples and their honeymoon locations too!
Or else, get silly and theme your family portrait, this year. Have a favorite film? Re-cast it with family members and send copies to friends or hang it in the living room. Some of our favorite films to use are Disney flicks like Aladdin or the Lion King or classics like Indiana Jones or Star Wars. But make it about your family. What do you watch regularly together?
Finally, remember that unlike traditional photo portraits, caricature allows you to bend the laws of physics and get creative. Outer space, acrobatics, sparkling jewels, and under the sea themes are not only a possibility, but strongly encouraged! And between talking through the schematics of your picture together and sitting for the drawing, there's really no better way to spend some quality time with the entire family.
For all of your family portrait and event needs, call the professionals at Mark Hall Caricature Art Inc. today!