Many talented artists that may be so-called "up and coming" have a difficult time owning their talents and skills in whatever art form they are composing. There is a judgment sometimes with people viewing art who aren't artists.  They think that the price of the painting or photograph may be too expensive.  Don't let people discourage the work you put into your art.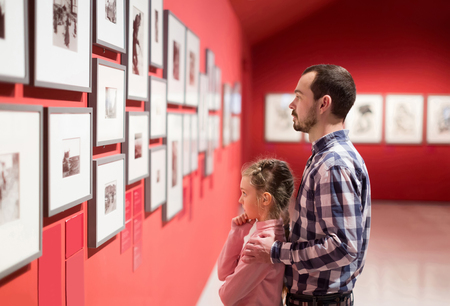 Make Your Art Prices Public
When you make your art prices public, you're eliminating the awkward question from people about prices. They won't have to reach out and ask you how much a piece costs, and of course, you won't have to deal with a reaction.
In the long run, exposure is more important than the present money.
The thing to remember is networking, connections, and building relationships are more important than prices.  It is always good to remember to not be taken advantage of. Some people may be inclined to offer a much lower price than what you're asking for. If you're starting out, it's okay to be flexible and make sure that the actual art gets exposure.
For the Buyers
If you're an art buyer, and you like to support aspiring artists, be reasonable with your offer. You may be at an art show and see an artist set up at a table selling their artwork. They have probably been there all day, or they have to stand at their table for the rest of the day.  They are trying to make a living, or they are trying to make some extra money on the side. If you realize this, the relationship will grow, and prices may change between the two of you for a compromise.
The most important thing is to appreciate the artist and the work that is put in.  No matter the price, there is a reason for it.
Mark Hall Caricature Art specializes in caricature art for events and parties, weddings, trade shows, digital drawings and more! You can shop for art online and book appointments, as well as book on-location drawings. Contact Mark Hall Caricature Art at 720-312-1220 today if you're planning a birthday party that you want to be remembered by the birthday person and their guests.